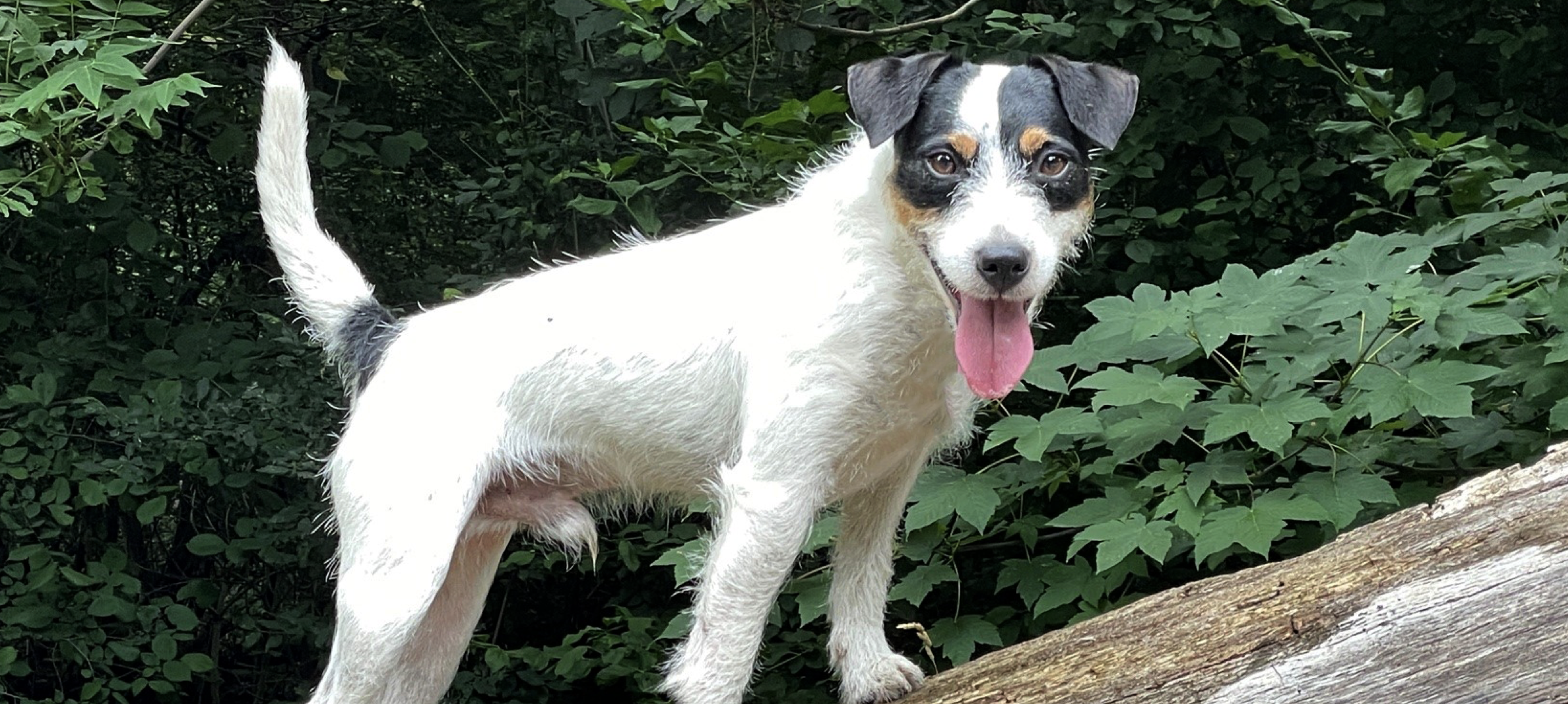 Becoming a search and rescue dog
A story told by Parson Russell Terrier Arvi
My dog's life started out complicated and not the way I had imagined it. I have quite a temperament and a willingness to work, and it quickly became clear that with these spe­cial qualities I did not fit into the family that had been chosen for me. In 2018, I was finally handed over to ex­peri­enced terrier dog handlers from the vol­un­teer search and rescue dog team of the Vienna Fire Brigade.
I benefit enormously from their knowledge and experience and show exemplary qual­i­ties: I am focused, lovable and reliable. With the training as a search and rescue dog, my life started to be really fun.

When I arrived at the search and rescue dog team, my colleague Giant Schnauzer Bo said sceptically, "What's that little guy do­ing here?" Well, I showed him. Because al­ready during the fitness training in the morn­ing, I don't always make Bo look good. I can also easily keep up with the big ones in the Rubble and Area Search.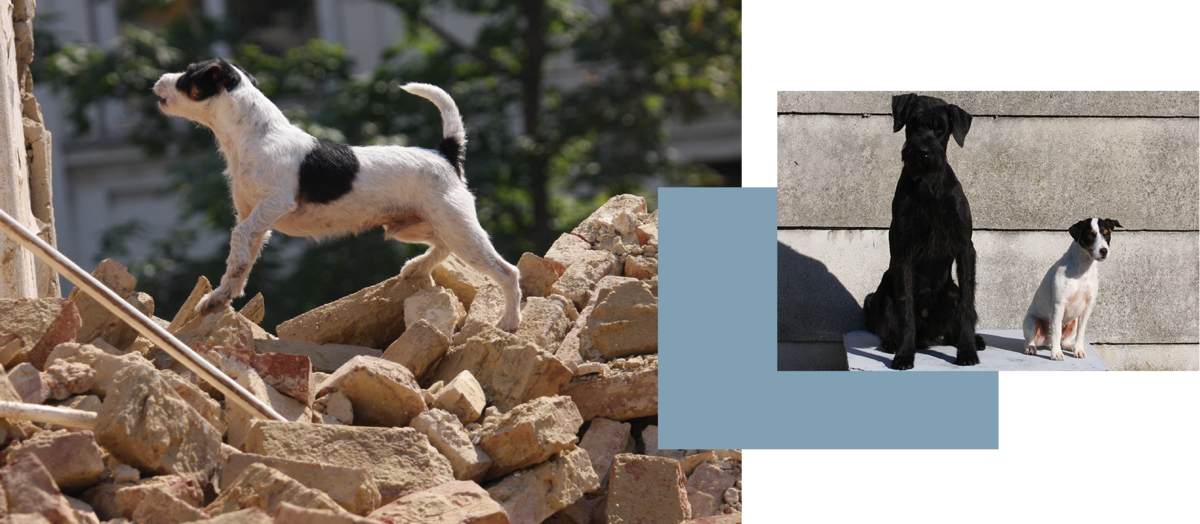 In the meantime, we are good friends, even though Bo likes to brag about all he has achieved in 2020: Completion of the inter­national mission readiness test of the Aus­trian Forces Disaster Relief Unit (AFDRU) and performance winner in Rub­ble Search. He was also deployed as a search and res­cue dog after the gas ex­plo­sion in Vienna in 2019. In the two years of my training I made it to a Rubble V and Rubble A exam in 2020, which I am proud of.
With focus, diligence and the right lead­er­ship, a lot can be achieved.
Your Arvi
And this is how Arvi's journey continues: Ready to save lives