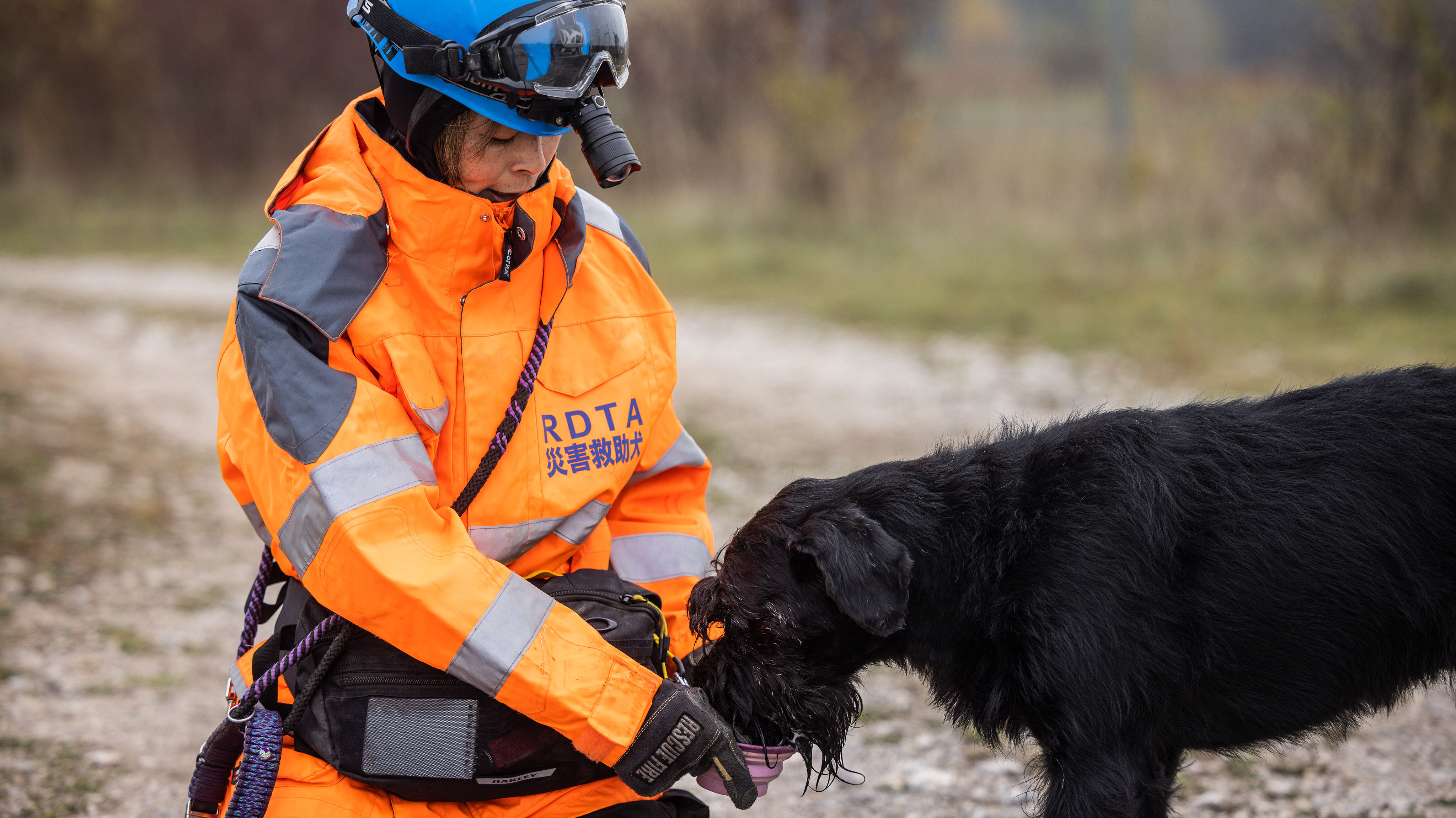 A childhood dream comes true
Wordrap with Ryoko Murase
How did you get into search and rescue dog work?
That passion came naturally to me. My father has been training search and rescue dogs for many years and I have often accompanied him to training sessions. His dedication and respectful work with the dogs fascinated me from an early age. Therefore, it was clear for me to get involved in search and rescue too.
What excites you most about working with search and rescue dogs?
There are many aspects that fascinate me, but the nicest thing for me is to see that my furry partner Bunjiro enjoys the search work and shows pleasure in working with me.

What are the most common operational tasks for you and Bunjiro in Japan?
In the Asia-Pacific region, strong earthquakes or mudslides caused by monsoon rains are quite common. However, Bunjiro and I are also called to help when people have been reported missing. Our area of operation is diverse.