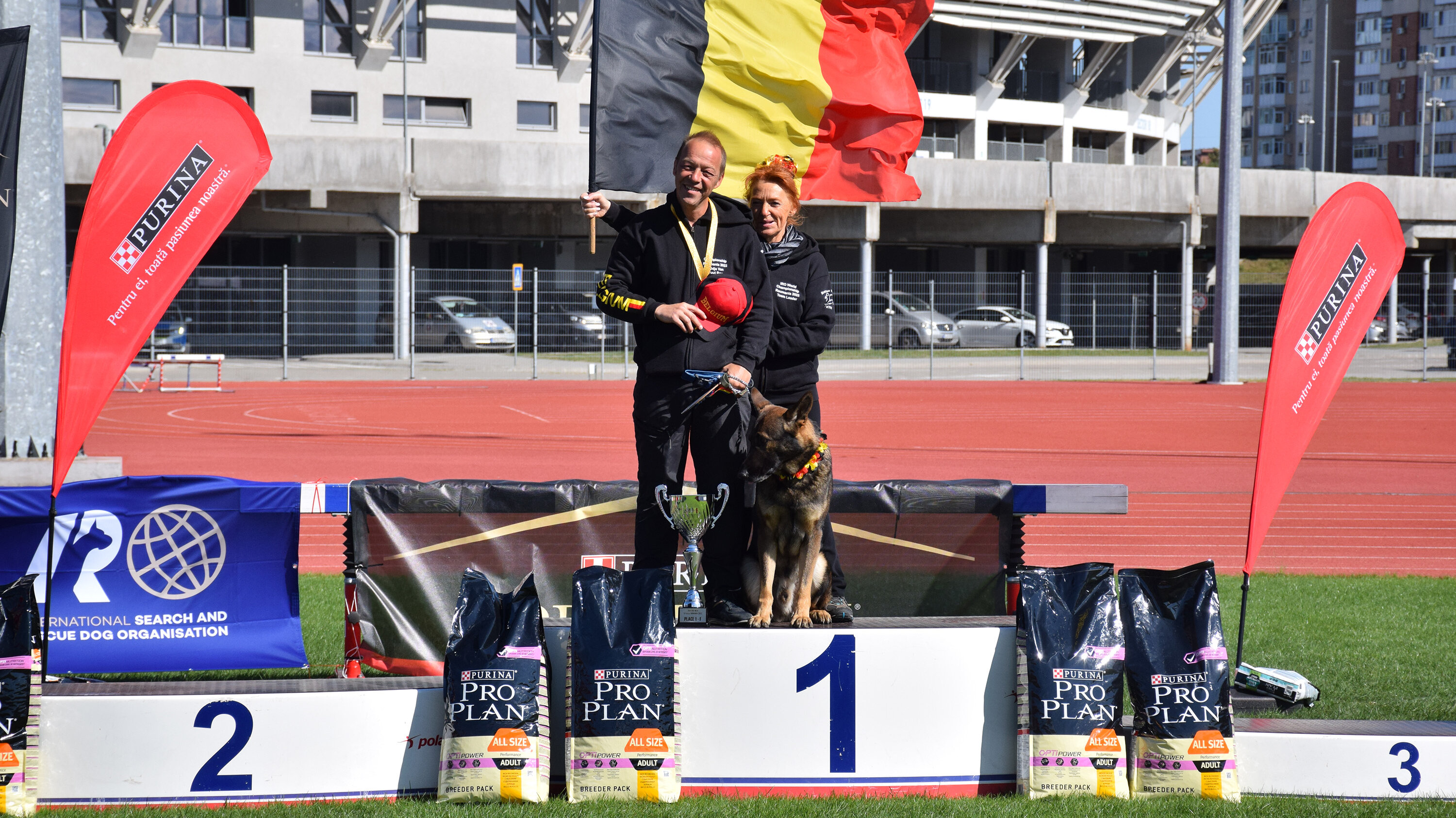 With the right nose to World Cup gold
Search and rescue dog handler Eric Doneux and grey German Shepherd Q'Odja Van Gruut Roy
Odja was the only one who had the right nose in Tracking and thus crowned himself and his handler Eric world champions. In our conversation, Eric tells us how proud he is of his furry companion, how long they have been practising this special search discipline and what they have planned next.
Congratulations on winning the World Championship. Tell us, how proud are you of Odja and how much did you enjoy the mega event?

I am incredibly proud of Odja because despite the difficult conditions he did not give up and followed the track to the end. The cooperation between him and myself was excellent. It was a real partnership, and we could rely on each other 100 %. Odja's perseverance throughout the search was simply incredible. Seeing him work with such focus and determination moved me immensely. In the end, it was an enormous success for us as a team.
However, the World Cup will not only remain in my memory because of our success, but because of the comradely and friendly atmosphere. Despite the competition, the solidarity among the teams was unique and the mutual support quite amazing. I, too, shared the excitement with the other competitors and enjoyed seeing so many excellent performances across all disciplines. At this point, I would also like to thank the organisers who provided perfect conditions at the venues and organised everything very well.
What is the motivation for you to take part in major sporting events like a World Cup?

This might sound a little strange, but my biggest motivation was to win the competition, even if it was only a dream. This thought helped me to focus and approach the World Championship with a positive attitude. I also considered it a great personal challenge to face the high demands of a competition together with Odja.
Additionally, I was looking forward to exchanging experiences with search and rescue dog handlers from other organisations and nations. I find social interaction particularly important in our field.

How long have you been active in Tracking and when did you start training with Odja?

I only really started Tracking when I got Odja five years ago. We started training playfully when he was still a little puppy. We worked hard to improve our skills and to reach the level of performance we are at today. I must admit that I benefit from the experience of my father, who has been active in Tracking for many years and who is incredibly knowledgeable. For his valuable advice I am infinitely grateful. I therefore dedicate our first place at the IRO World Championship to him and to my late mother, who also always encouraged me not to give up.
Thanks also to all the members of my club K-Team Rescue Dog (KTR) for their wonderful support. They are particularly important to me and part of my success.

What does your daily life look like and how often do you train?

My life consists of work and my family, which of course includes my furry friend Odja. I am self-employed and run a business for hotel supplies. With Odja, I train four to five times a week. In addition, I work with beginners in our club to train them in search and rescue dog work and help them prepare for competitions.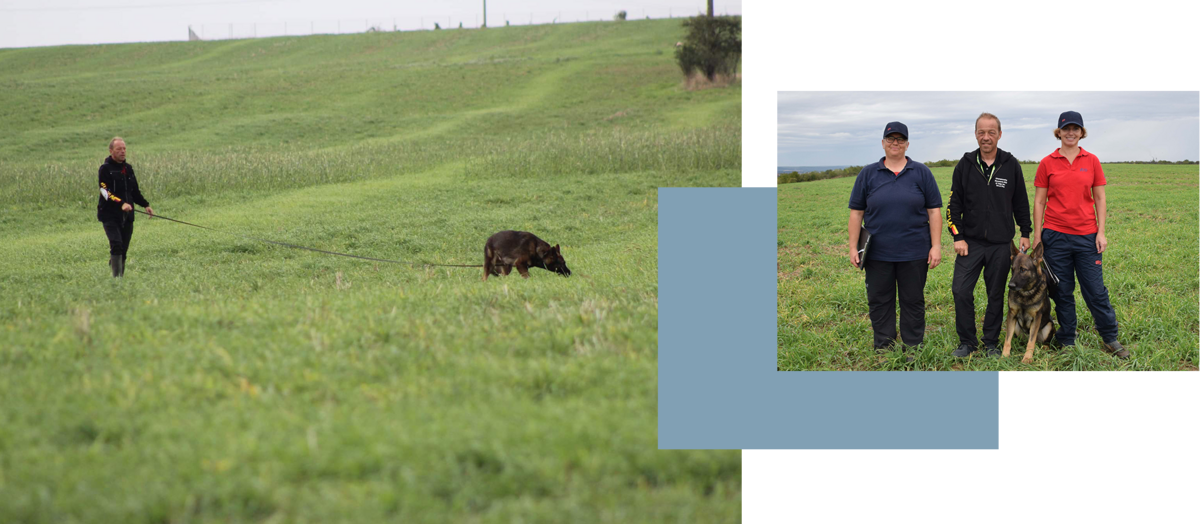 What are your goals with Odja for the future?

In addition to Tracking, I also train with Odja in Rubble Search. We have already reached level V and my wish is to reach level A soon. Search and rescue dog work is such a valuable honorary job, and I would love to dedicate myself to the worthy cause and help save people's lives in search missions.
And of course, I would like to maintain the trusting bond with Odja, who helped me through some difficult moments in my life. Our relationship is incredibly special.
Will we see you again next year at the 27th IRO World Championship in Austria?

Sure! That is my biggest wish, I would also like to defend the title. I really enjoyed this year's championship and meeting so many great people and dogs. Receiving confirmation that the challenging work of the last few years has paid off was the icing on the cake.
I must also strike a blow for Tracking. Without a doubt, it is a very demanding training discipline, but it is also a discipline that creates a remarkably close bond between human and dog. I hope that in the future more people will get interested in Tracking again and experience this special feeling of trust.
In Tracking the bond between human and dog is particularly close.
Level V = Preliminiary level (aptitude test)
Level A = Second highest testing level