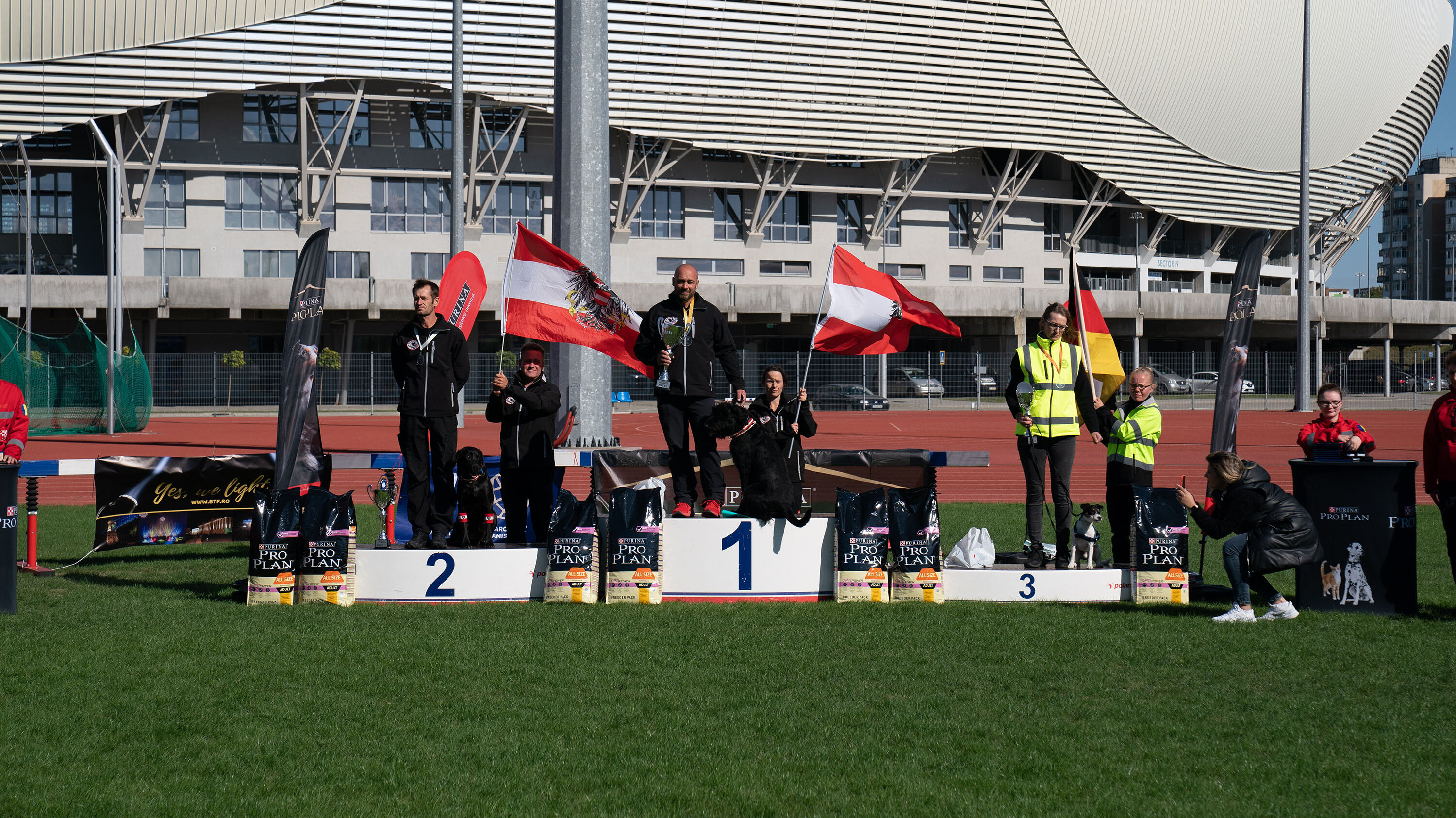 World Champions in Rubble Search
Search and rescue dog handler Jörg Klapper and Giant Schnauzer Cooper Con Todos Los Santos
The team from Lower Austria competed for the first time at the IRO World Championship for Search and Rescue Dogs and straight away won the gold medal in Rubble Search. Finding people buried in collapsed buildings is an absolute specialty for Cooper. We talked to Jörg about his time at the World Cup, how he started his career as a search and rescue dog handler and which goals he still has.
Congratulations on your World Championship title. How was your first time participating in an IRO World Championship and how did you experience the victory?
Thank you very much! Everything is still surreal for me. My wish for the World Championship was to make it into the ranking with a positive result. The competition started for us with the Rubble Search, in which Cooper worked extremely focused, so that we could find all victims in the given time. The following day we had to deliver a good performance in Obedience. In the end, you cannot influence the outcome during the World Championship. Other participants told me many times: You do not become World Champion; but at a certain moment it just happens. And that is exactly how it was. I am proud of Cooper and happy that together with my training partner Andreas Hauk we managed to bring both the title and the runner-up title to Austria. This speaks for Austria's high quality and competence in search and rescue dog training.
How long have you been active as a search and rescue dog handler and how did you find your way into this special honorary work?
I am a very socially committed person. I joined the Red Cross in 1997 and was active in the rescue service for a very long time. About twelve years later, I reorientated myself and joined the disaster control unit. At that time, I started to lead operational dogs at the Red Cross.

What is the motivation for you to take part in major sporting events like a World Cup?
In addition to mission-oriented training, it has always been important for me to follow a second solid training path through search and rescue dog sport. The sport enables search and rescue dog teams to work specifically on individual elements of the search, such as alert behaviour, and to improve through immediate feedback. At international tests, the current level of performance is assessed by judges and any potential for improvement is identified. This also benefits the work in deployment.
This is exactly the approach I am pursuing with Cooper. He is trained for sport and led in the field. Since competitions are part of sport, I have started to participate in major sporting events with him this year.
Optimal training requires perfect time management.
What does your daily life look like and how often do you train?
It is easier to say when we do not train, which is once or twice a week at the most. To be fit for search and rescue dog work, it is necessary to practice various aspects, such as obedience, dexterity, nose work, alert behaviour as well as fitness training. Therefore, I dedicate a small part of my time almost every day to training with the dog. We go to the dog park, do endurance training with the scooter or often it is just a short training session in the garden or at home. My big advantage is that I am self-employed. I can also take the time during the day to train specifically on certain aspects. For optimal training, you need perfect time management.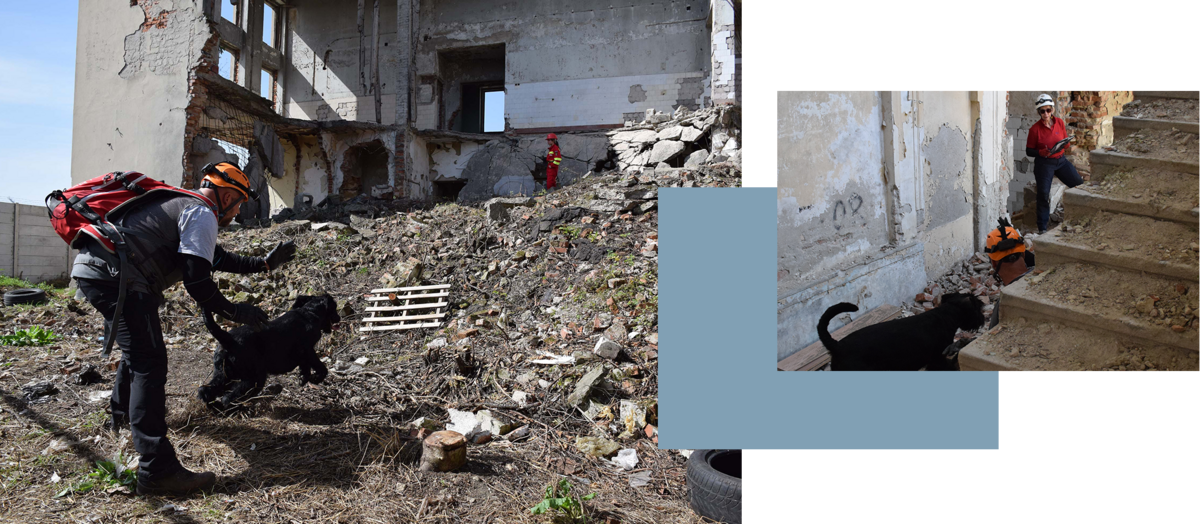 How often do you get called to a mission?
With Cooper I am currently only active in Rubble Search and so far, we have not been on any missions together. The most frequent deployments in Austria are usually searches for missing persons. The search dog team of Lower Austria of the Austrian Red Cross, of which I am a volunteer member, usually receives an emergency call every ten to 14 days.
What are your goals with Cooper for the future?
To keep learning and improving our skills. Search and rescue work is not at its peak yet, so it is important for us to keep working and having fun.
Cooper is now four and a half years old, and I would like to work with him in sports for another four years or so and then lead him exclusively as an operational dog. At the age of ten or eleven, he can then start his well-deserved retirement, in which he will be kept busy with smaller tasks.