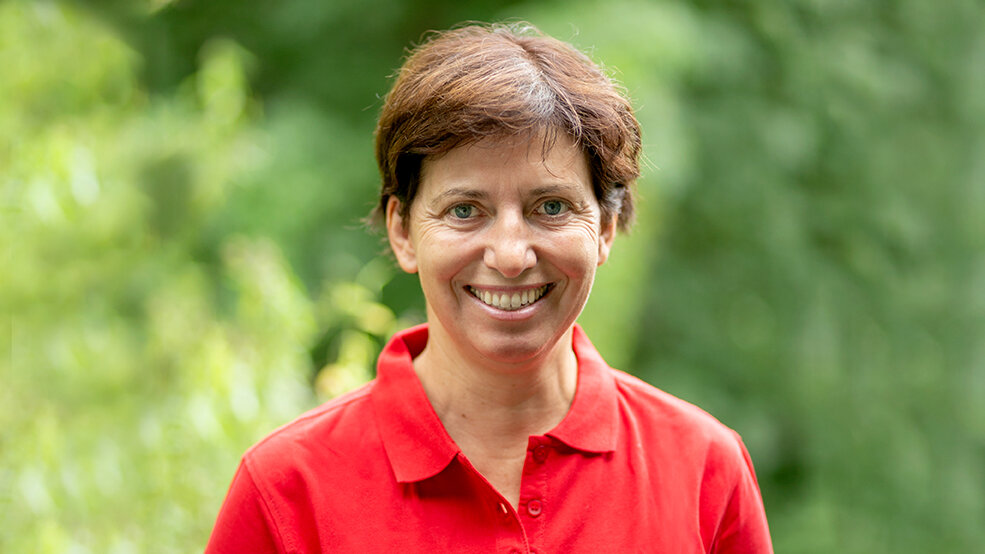 The search and rescue dog competence
An interview with Jerneja Ternovec, IRO Spokesperson for Training & Judges
Jerneja Ternovec has been an active search and rescue dog handler since 1995 and has built up a search and rescue dog team in her home region of Slovenia. She is a trainer, FCI Judge and since 2008 also an In­ter­na­ti­o­nal IRO Judge. Currently, Jerneja is also heading the IRO Training De­part­ment. In a personal interview, she talks about the re­quire­ments for search and rescue dog teams and the im­por­tance of uniform qual­ity standards in train­ing.
The training of qualified search and res­cue dog teams is one of the most im­por­tant tasks of the IRO. Which significance do International IRO Testing Events have in this context?
The IRO Judges assigned to International IRO Testing Events have a profound ex­per­tise in search and rescue dog work. Most of them are active search and res­cue dog han­dlers and trainers too. Our pool of quali­fied judges is limited as can­di­dates must go through an ex­ten­sive testing pro­cedure to receive the IRO Cer­tifi­cate. This rigorous se­lec­tion process allows us to ensure a high level of quality in our in­ter­na­ti­o­nal ex­ami­na­tions.
As a result of our very high standards at International IRO Testing Events, the par­tici­pants are also better prepared than they usually are at national tests. They study the International Trial Rules for Search and Res­cue Dogs (IPO-R) in­ten­sive­ly beforehand and appreciate the pos­sibil­ity of having their performance assessed by an in­de­pend­ent, inter­na­tion­al­ly appointed team of judges.
Furthermore, the organisers of the tests must also comply with strict regulations regarding the working sites. IRO Judges check the ful­fil­ment of the requirements and in case of deficiencies, the hosts need to make appropriate adjustments.
What makes the IRO Training System so special and why are IRO certified search and rescue dogs among the best in the world?
The IRO Training System has grown and de­vel­oped con­stant­ly over the years. In the meantime, we know that there is not only one way to train a search and rescue dog, but several. Our trainers have a wide range of knowledge in this field and can adjust their work to the individual needs of the dogs. In this way, we can ensure targeted training of the dogs and allow them to per­form at their best. In addition, the IRO Lead Trainers are constantly striv­ing to keep the level of training con­sist­ent­ly high and to ad­dress coun­try-spe­cif­ic training re­quire­ments.
An essential aspect is also that especially IRO Classifiers but also our trainers have a lot of operational experience, and we ap­ply this knowl­edge in our trainings and courses. It is important for us that the search and res­cue dog teams learn the strategies, search tactics and com­mu­ni­ca­tion skills needed for a mission. Our train­ing system is therefore not rigid, but constantly refined and improved through feedback from our search and rescue dog handlers and IRO Experts.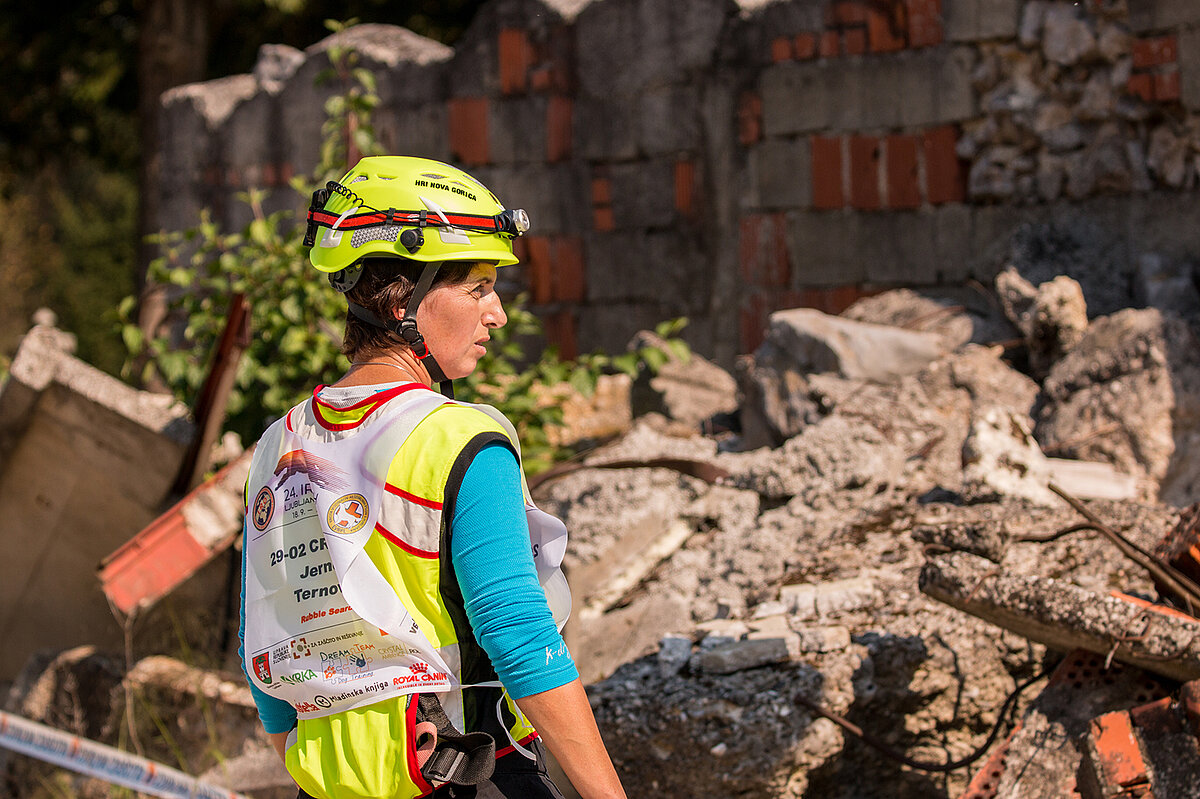 The IRO succeeded early on, in co­opera­tion with the FCI (Fédération Cy­no­lo­gique Internationale), in es­tab­lish­ing inter­na­tion­al­ly recognised test­ing stand­ards. Why is this so es­sen­tial in the training of search and rescue dogs?
We have been cooperating with the FCI for many years. Together we have man­aged to develop a standardised set of rules for search and rescue dog sport. A well-founded and high-quality training in the sporting field is so im­por­tant for us because many people develop an interest in search and rescue dog work through the sports and then decide to join a re­sponse unit such as the fire brigade.
What is so special about search and res­cue dog work and what does it take to become a search and rescue dog han­dler?
The work in the team, the solidarity and the exchange with like-mind­ed people is in­spir­ing. In the many hours spent to­geth­er with oth­er dog handlers at the training ground, great fun is always guaranteed. The most important thing for both dogs and dog han­dlers is that they enjoy their work. Only then you will be successful as a team and be able to help people in need.
Search and rescue dog handlers must have many skills and traits. They must be physi­cal­ly fit, be able to read their dogs well and have good communication skills. They can take on a leading role, but also be part of the group. The ability to work in a team, with their dogs but also with oth­er search and rescue dog handlers is what matters most.
What motivated you to become a search and rescue dog handler?
It all started when I got my first Labrador Retriever as a birthday present from my school friends. I wanted to do something meaningful with the dog and work with it, and through the brother of a friend I got into search and rescue dog work. I was im­medi­ate­ly fascinated by the good at­mos­phere and the people.
When my dog found the missing person right at our first mission, I instantly knew that we would continue this valuable work in the future.