The dog's nose knows
On land and on water, they always follow their nose. That's how they save people's lives.
In an emergency, the missing or buried person must be found as quickly as possible. Nobody is better at this than the super snoopers. Their distinct sense of smell, but also their speed and agility are valuable qualities that neither hu­mans nor modern technology can match.
Dogs have about 40 times the number of ol­fac­tory cells as humans. This ol­fac­tory ability enables avalanche or rubble search dogs to locate and indicate peo­ple at depths of several metres. Trained area search dogs can detect human scent up to 500 metres away.
The next generation of search and rescue dogs is lined up and you can support them.
What defines search and rescue dogs?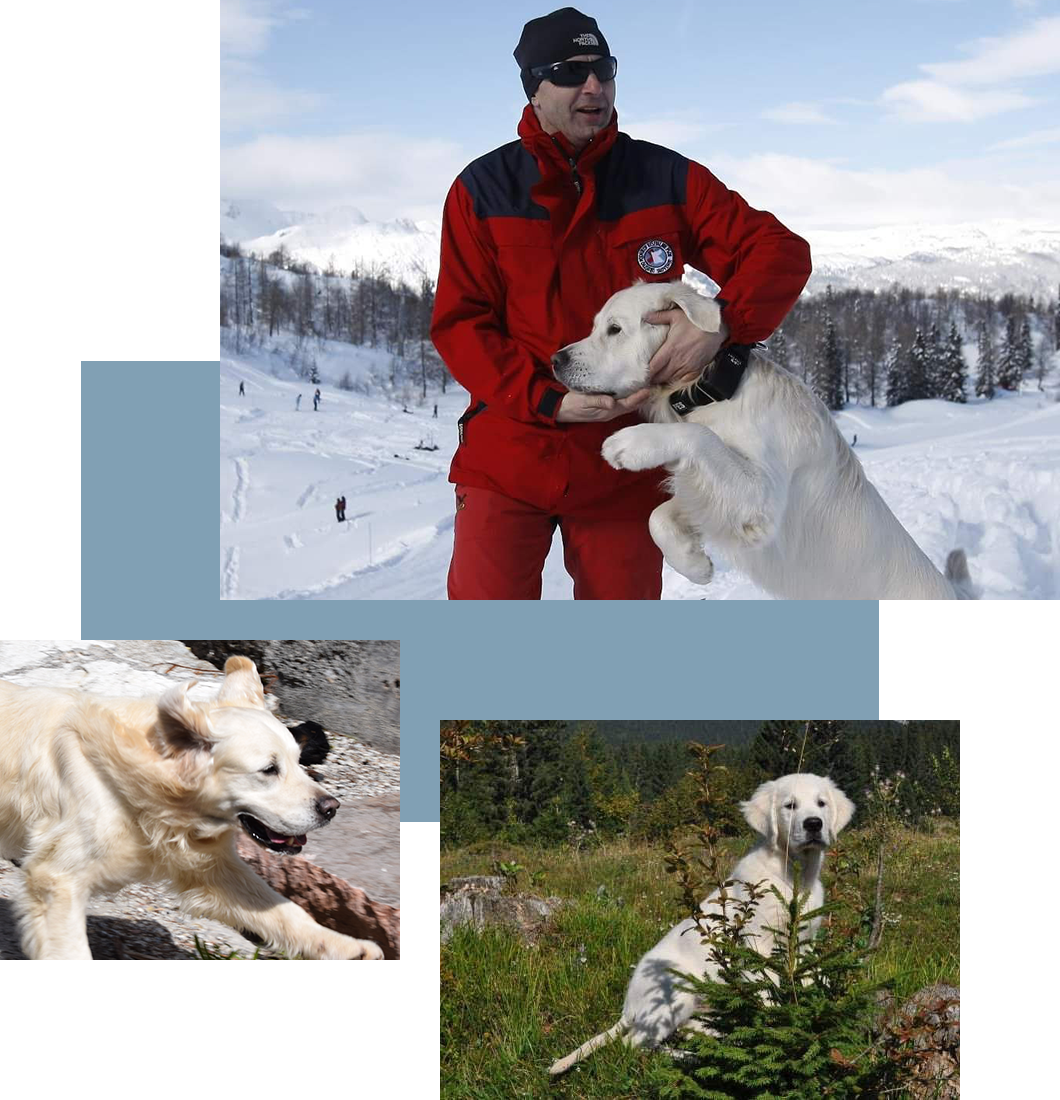 From puppy to hero
How to become a lifesaver?
Golden Retriever Ray of Light showed early the disposition to be a search and rescue dog. Through intensive training, the talented pup became an expert in just a few years.