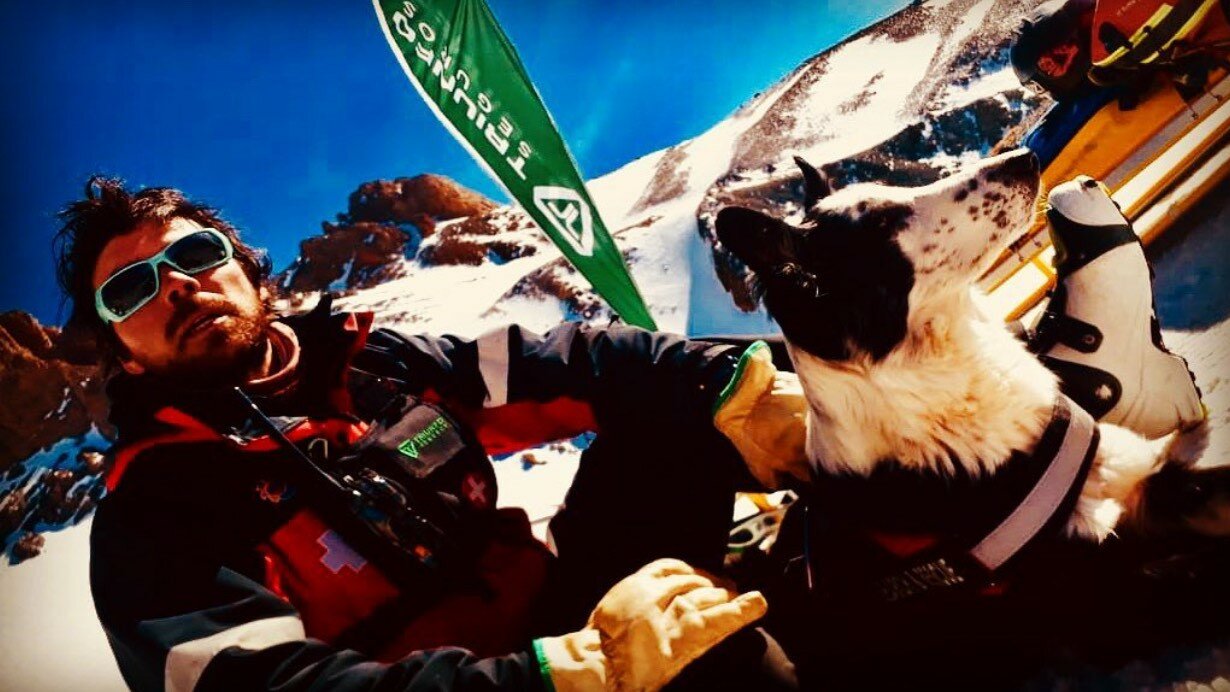 One inseparable team
A story of mountain guide Gonzalo Fano and his furry companion India
Gonzalo is an instructor at the Asociación Argentina de Instructores de Esquí, Snow­board y Pisteros Socorristas (AADIDESS) and de­di­cat­ed search and rescue dog han­dler. Together with his six-year-old dog India, he helps to find buried avalanche vic­tims. They are part of the ski patrol team of the resort Cerro Catedral Bariloche. This is their story.
India is a Border Collie and comes from a kennel in Bahía Blanca, Argentina. "I picked her up when she was 45 days old," Gonzalo says, beaming with joy. Since then, the two have been inseparable. India travelled with Gonzalo across Argentina and ac­com­pa­nied him wher­ever his work took him. The change of location did not hinder her train­ing as a search and rescue dog at all. On the contrary, she was able to continue her training routine with Gonzalo without in­ter­rup­tion and so­cialised to a variety of peo­ple, animals, and settings.

The first 1.5 – 2 years of training focused on basic obedi­ence, building a solid search foundation, and exposure to varied sights, sounds, noises, and social situations. This includes ski lift and snowmobile rides, heli­cop­ters, walking on varied surfaces, and in­ter­act­ing with crowds and chil­dren. "It's a lot to take in for a dog, but I always made sure there is plenty of quiet time built into our day too," explains Gonzalo.
In 2017, India and Gonzalo successfully passed the In­ter­na­ti­o­nal IRO V-test in Ava­lanche Search. This first exam is the ap­ti­tude test, in which dexterity, resilience and other pre­requi­sites are tested. After the first foun­da­tion stone was laid, the team completed further national tests in Ar­gen­ti­na. "India is such a great companion. To see with how much joy, she pursues her task as an ava­lanche dog makes me very happy," Gonzalo says proudly.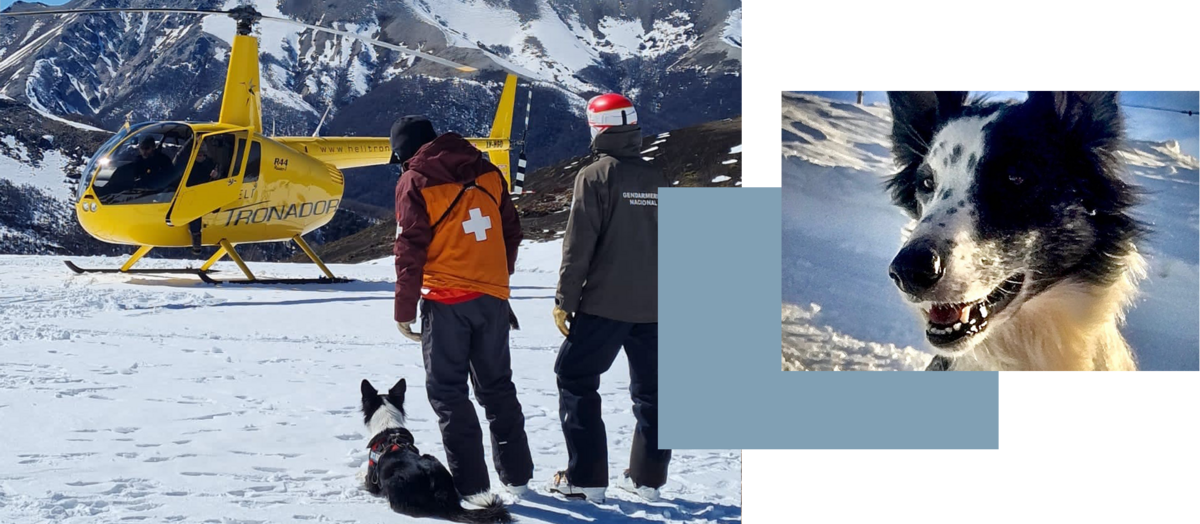 The two have participated in eight missions so far and will continue to help save lives, also in the future. There is nothing faster or more efficient than a dog trained to locate people trapped deep under snow. Gonzalo tells us, "There have been more rescue calls in recent years for two reasons; on the one hand, we are seeing more ava­lanches due to global warming, and on the other hand, there are simply more people in the moun­tains. Another factor that also in­flu­ences the in­crease in rescue calls is that people are some­times not sufficiently prepared for a mountain tour, either physically or men­tal­ly." For this reason, Gonzalo strongly be­lieves that every ski resort should have a search and rescue dog team on site.
We are incredibly grateful for their great com­mit­ment and look for­ward to more ex­cit­ing stories from their lives.
Would you like to get an insight into the work of India and Gonzalo?
Then watch this video.