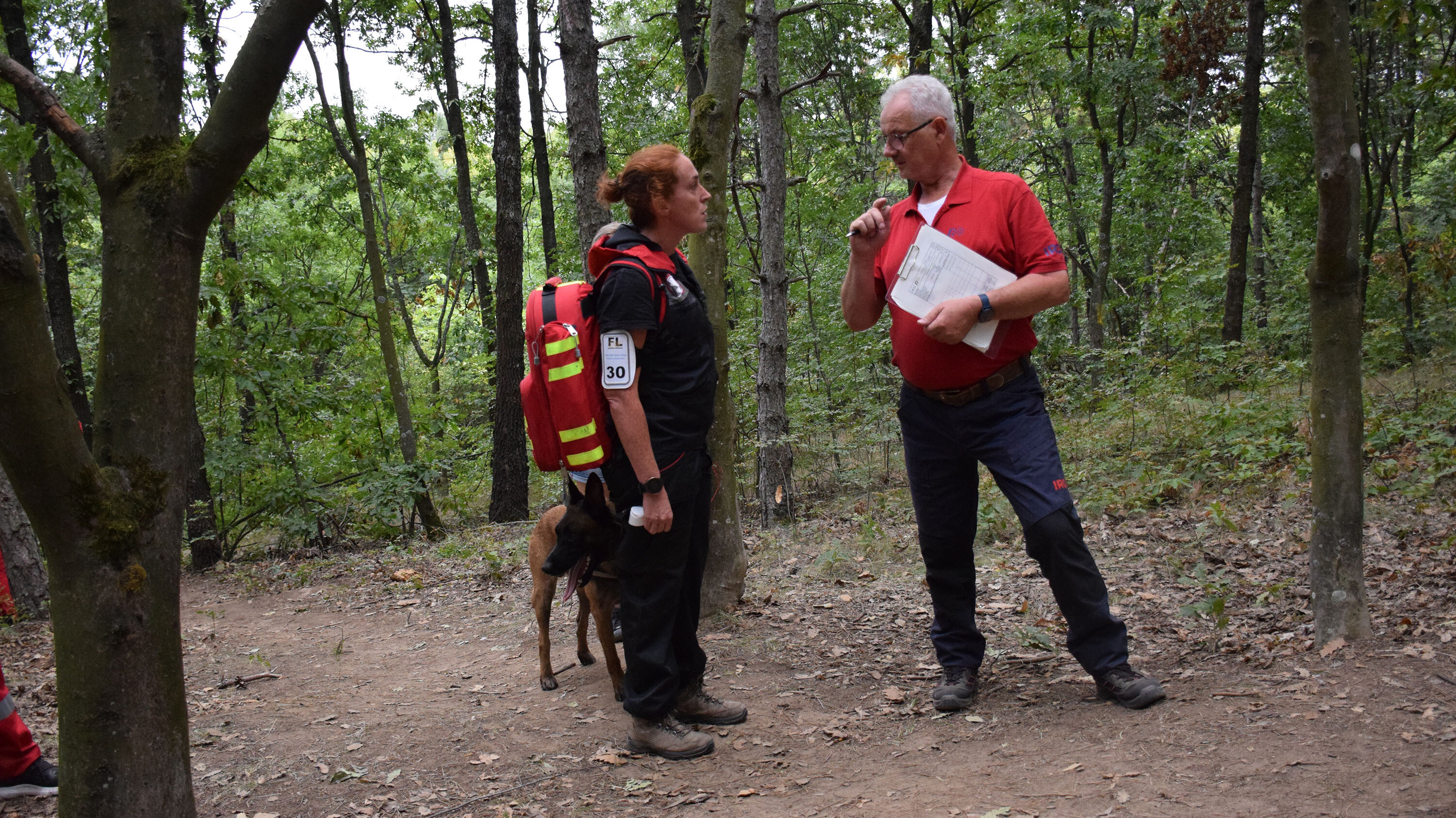 A life dedicated to search and rescue dogs
Detlef Kühn does it for the love of the work
There are people for whom voluntary work is part of their DNA. Detlef Kühn is one of them. He is an idealist and the time he has invested in social projects over decades is immeasurable.
Detlef travelled an incredible 26,800 kilometres for the International Search and Rescue Dog Organisation (IRO) this year alone. As an IRO Judge and Classifier, he travels around the world to ensure that our high training standards are being met and to certify search and rescue dog teams for deployment. He is one of more than 100 honorary IRO Officials who are contributing significantly to the fact that IRO certified dogs belong to the best in the world.

Detlef discovered his passion to work with dogs in a purposeful way at the age of twelve, when Harras, a German shepherd mix, came into his life. While the dog initially turned the whole family's life upside down, Detlef quickly found a way to put the dog's skills to good use and restore peace in the family home.
Detlef's irrepressible confidence in the capabilities of dogs led to the foundation of the "1. Rettungshundestaffel Berlin" in 1986. With his own money, he rented a training ground to develop the skills of the canines specifically for emergency response. Together with his colleagues in the association, he pioneered search and rescue dog training and learned to understand the abilities and limits of the dog's nose.
My ambition is to promote networking and
qualitative development in the
search and rescue dog sector worldwide.
With each learning experience, his enthusiasm for search and rescue dog work continued to grow and in exchange with other dog handlers from different countries, the idea was born to train search and rescue dogs worldwide according to uniform standards to be able to guarantee rapid disaster relief. This idea was the cornerstone for the foundation of the IRO. Since that day, Detlef has been a committed advocate of the IRO and has held various positions within the organisation, from the first spokesperson for judges to a member of the Executive Board.
In 2015, Detlef was awarded the Order of Merit of the Federal Republic of Germany for his services to the common good.
We are proud of our great community and grateful for the dedication of each and every one.