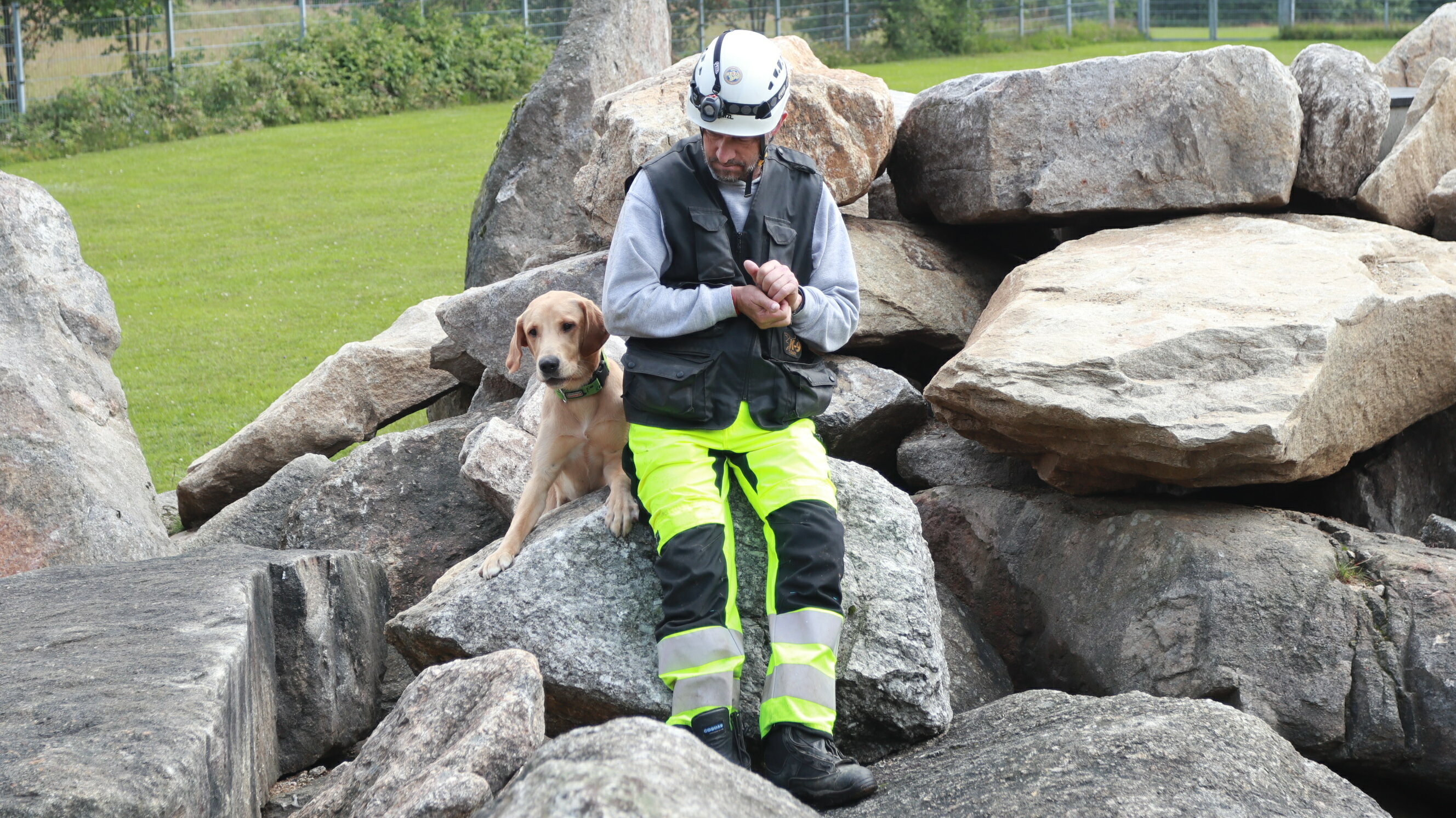 From puppy to hero
Ares, the spirited rascal
Labrador Retriever Ares was born on 24 Au­­gust 2017. For his owner Dušan Weber, an experienced dog handler from our mem­ber or­ga­ni­sa­ti­on Društvo vodnikov reševalnih psov Slovenije (DVRPS) in Slo­venia, it is al­ready the fifth dog that he trains to become a search and rescue dog.
In 2017 Dušan had a litter of his own, which gave him the opportunity to ob­serve the puppies from their birth till they were old enough to leave the litter. Al­to­geth­er five puppies showed potential for training as search and rescue dogs. For Dušan, how­ever, Ares had been par­ticu­lar­ly out­stand­ing, as he was the feistiest one. "I was look­ing for a spirited and cu­ri­ous puppy and I definitely found that in Ares", describes Dušan the process of choosing his new lifesaving companion.
The training basically started right away in the litter. Very early the puppies were intro­duced to different materials, noises and obstacles. The daily training sessions soon became routine for Ares. For de­sir­able be­haviour, which is also needed in the deploy­ment as a search and rescue dog, he was rewarded accordingly by his handler. "It is very important to me, that the dogs are comfortable and do not feel forced at any time", says Dušan about his training prac­tice.

In addition to the daily training sessions with Dušan, Ares soon began to train with other search and rescue dog aspirants and their handlers. The main focus is the train­ing of the nose work, although a good physi­cal condi­tion needs to be es­tab­lished too. But for an active dog like Ares en­dur­ance is not an issue.
The training is structured in a playful way and the difficulty of the search tasks is gradually increased. Thus, the natural play instinct of the dogs is used to fulfil cer­tain tasks and to learn sustainably.
Since the age of two Ares is a qualified search and rescue dog in the disciplines area, avalanche and rubble search. In his still young career as a search and rescue dog, he has been on two missions so far. But he has big pawprints to fill, as his pre­de­ces­sors were involved in over 200 na­ti­o­nal mis­sions and several earthquake mis­sions abroad.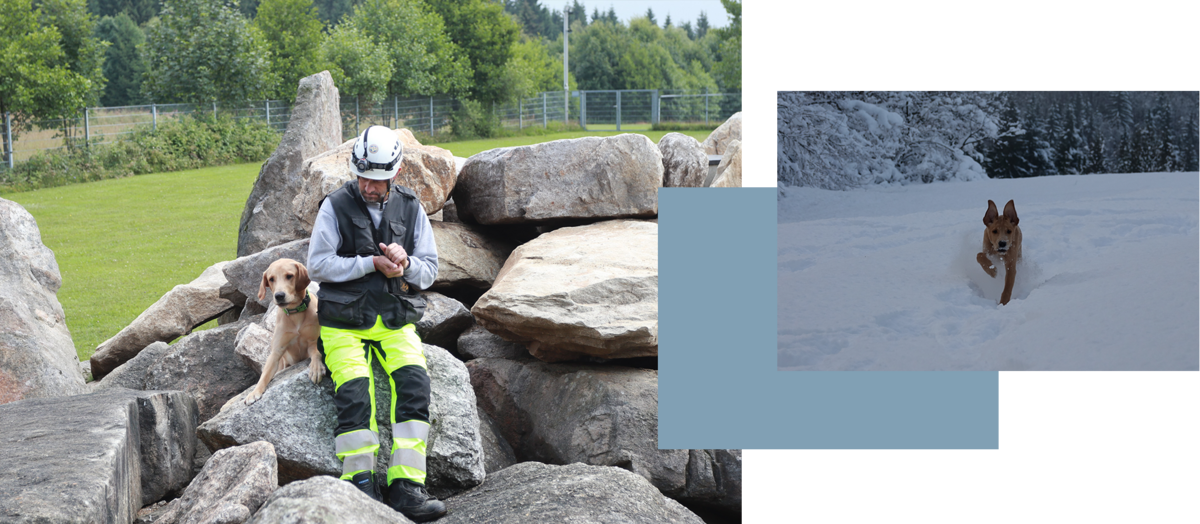 In 35 years as a search and rescue dog han­dler, Dušan remembers one event in par­ticu­lar: the search for a missing three-year-old girl in the summer of 2001. "She had been walking through the forest for 22 hours and we were looking for her the whole time. When we found her totally ex­haust­ed but fortunately unharmed, she had already walked 18 kilometres", Dušan describes the difficult search operation.
Ares will continue the legacy of his predecessors and help to save lives.