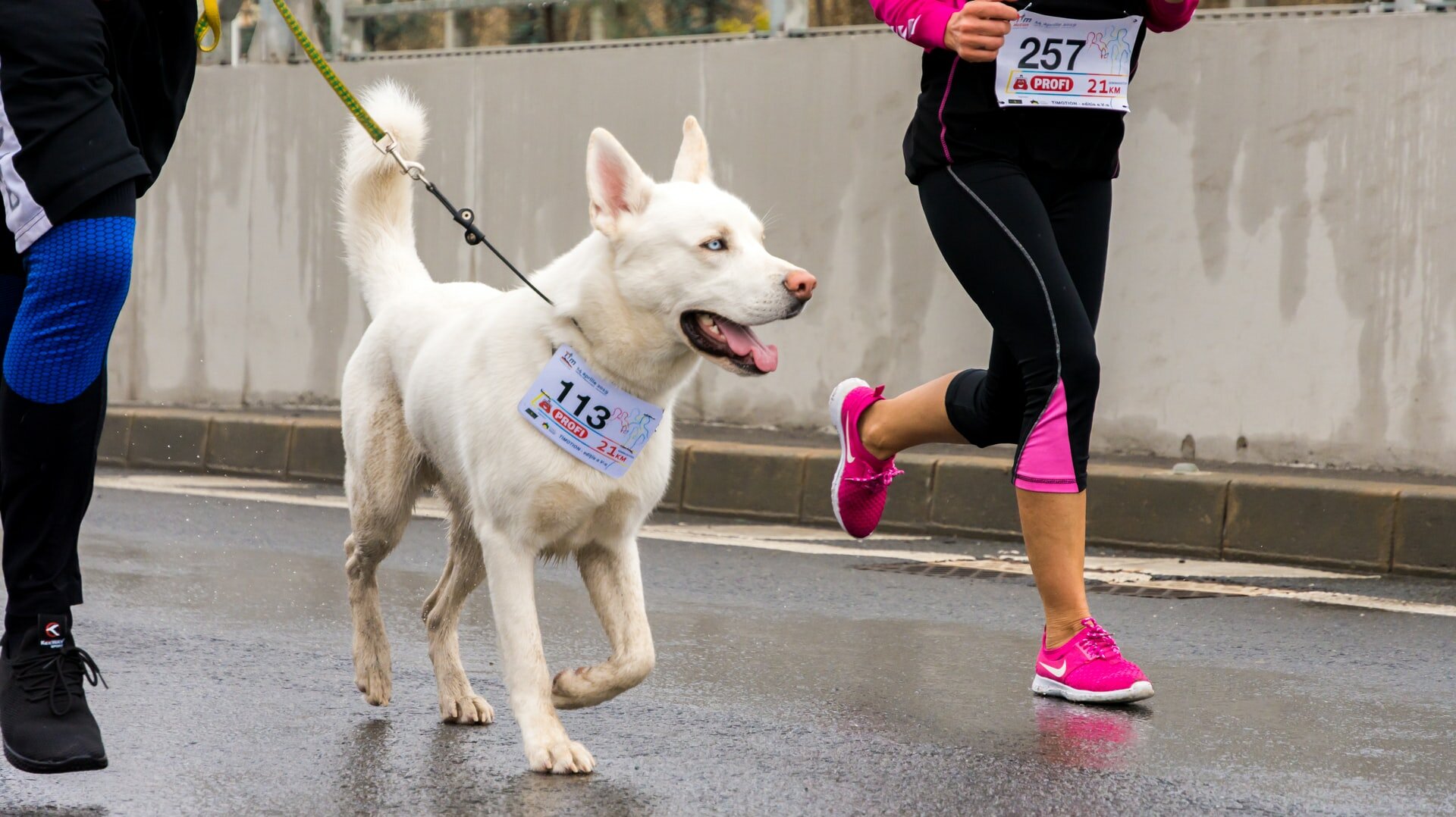 Our top 15 fundraising ideas
You want to raise funds for search and rescue dogs but need a little inspiration? Then look no further.
1. Facebook Fundraiser
Do you have a Facebook account? And do you have a birthday coming up or any other special occasion? Instead of getting pre­sents this year, why not ask for do­na­tions to a good cause that really matters to you? It's simple and easy to set up.
Visit our Facebook page and start your fundraising right now!
https://www.facebook.com/IRODOGS/
2. Get crafty
The sale of handmade products is a bril­liant way to raise funds for the education of search and rescue dogs. From home­made jam made according to grand­moth­er's reci­pe, a lovingly designed greeting card, to individ­ually man­u­fac­tured dog toys or a self-knitted winter scarf, the pos­si­bil­i­ties for support are endless.
3. Hold a raffle
Raffles are a perennial favourite – they are easy to organise, cheerful and every­one loves the opportunity to win a great prize whilst sup­port­ing a charity they care about. With prizes on offer like a relaxing wellness weekend or a year's supply of dog food, it will not be long before you have a crowd of interested people. All jokes aside, even small prizes get people excited. Just ask local companies for do­na­tions in kind, organise tickets and off you go.
4. Offer pet-sitting services
When dog owners travel or have a busy sched­ule, they want to know that their pet is well taken care of. Offer people to take their dogs for a walk. Start by looking af­ter your family and friends' pets. If all goes well, use social media to draw at­ten­tion to your service.
5. Organise a Murder Mystery dinner
Be the host of a mystery dinner and treat your guests to a lovely meal. Before you do this, you must invite your guests and ask them to dress according to the roles. This is a special parlour game with an ab­so­lute guarantee of fun. At the end of the game, everyone will be willing to make a small do­na­tion to a good cause.

6. Start a bake sale
Put on the apron and get out the baking tools! Whether at work, at school or at your club – you will make a lot of people happy with your sweet or savoury baked goods. And the donations are sure to be yours. Maybe you even have a recipe for healthy dog biscuits for the nutritionally conscious pet of today.
7. Give it up
We all have this one habit that annoys us or everyone around us. It is mostly things like sugar cravings, addiction to mobile phone & other smart devices or the clas­sic, smoking. If you have a bad habit you would like to es­cape from, why don't you do it while col­lect­ing donations for our four-pawed life­savers?
Ask your family and friends to support you during this time not only emotionally but also financially, or simply donate the money you save by giving up.
8. Join a flea market
Every one of us has useless things lying around at home, which can possibly bring joy to others. Books, toys, clothes or dishes – just sort out everything you no longer need and donate the net proceeds of your sales campaign to the In­ter­na­ti­o­nal Search and Rescue Dog Organisation. Our super snoopers will give you a high five for this!
9. Arrange a dog photo shooting
Do you have a passion for photography, or do you know someone with a special tal­ent for animal photography? Perfect, then you just need a suitable shooting location to start promoting your fundraising ac­tiv­ity. Rest assured, the donation pot will be filled in no time. We humans simply love our four-legged friends.
10. Be sporty
Whether running, cycling or moun­tain­eer­ing – get the extra portion of motivation and collect donations for a cause that is close to your heart. And this is how it works: Ask your family, friends and work colleagues for a donation for every kilo­me­tre or altitude difference you make.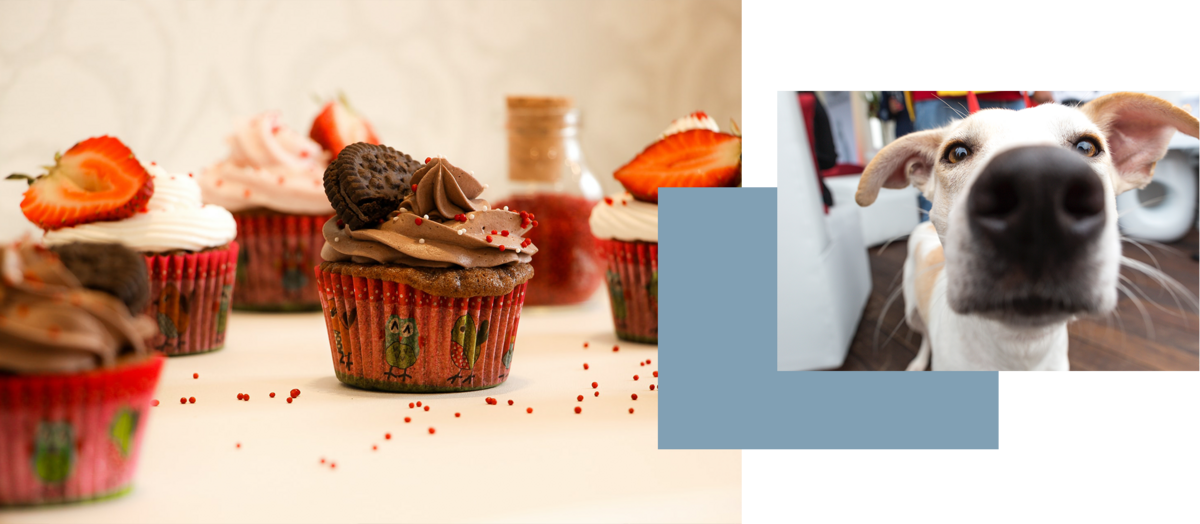 11. Set up an obstacle course for dogs
Dogs need mental and physical exercise to feel good. Most of them at least. You are in a club and have the necessary resources? Then go ahead! Plan the ul­ti­mate dexterity course and make not only the dogs happy, but also the IRO as your chari­table or­ga­ni­sa­ti­on. You can include stations and tasks like a bridge, tunnel, seesaw, swing and a ball pool. There are no limits to your im­agi­na­tion.
12. Hold a sweepstake
You can create a sweepstake for just about anything. The Brits are showing us how: They bet on the colour of the Queen's hat or the name of the royal ba­bies. If you too have an unusual betting idea, start a call among your friends or work colleagues. With a small bet, anyone can take part in this fun guessing game.
13. Create a dog cal­en­dar
As already mentioned, we humans love our furry friends. Therefore, it is hardly sur­pris­ing how popular animal calendars are. Wall or desk calendars can be created quite easi­ly. You can choose dogs from your circle of friends and acquaintances as motifs or start a competition in which dog owners can submit their most popular photos. Add a few funny sayings or quotes to give your artwork that special something.
A little tip: You should start selling the calendar no later than December.
14. Organise a guided hike
Do you have one or more favourite hiking routes that you think deserve to be ex-plored? And they are dog-friendly too? Great! Then put together a short pro­gramme and invite friends and ac­quaint­ances to accom­pa­ny you. Such an ex­cur­sion is good for body & soul, because what could be better than sitting in lofty heights and admiring the untouched na­ture.
15. Join the In­ter­na­ti­o­nal Search and Rescue Dog Day
The International Search and Rescue Dog Day traditionally takes place on the last Sun­day in April each year. The initiative was launched by the IRO in 2008 to give an in­sight into the valuable work with search and rescue dogs. Member or­ga­ni­sa­tions can start a fundraising campaign in support of the IRO on this special day.
Always remember to advertise your ac­tion well. Use all available com­mu­ni­ca­tion channels, such as email, so­cial networks and word of mouth, to get as much attention as possible for your fundraiser.