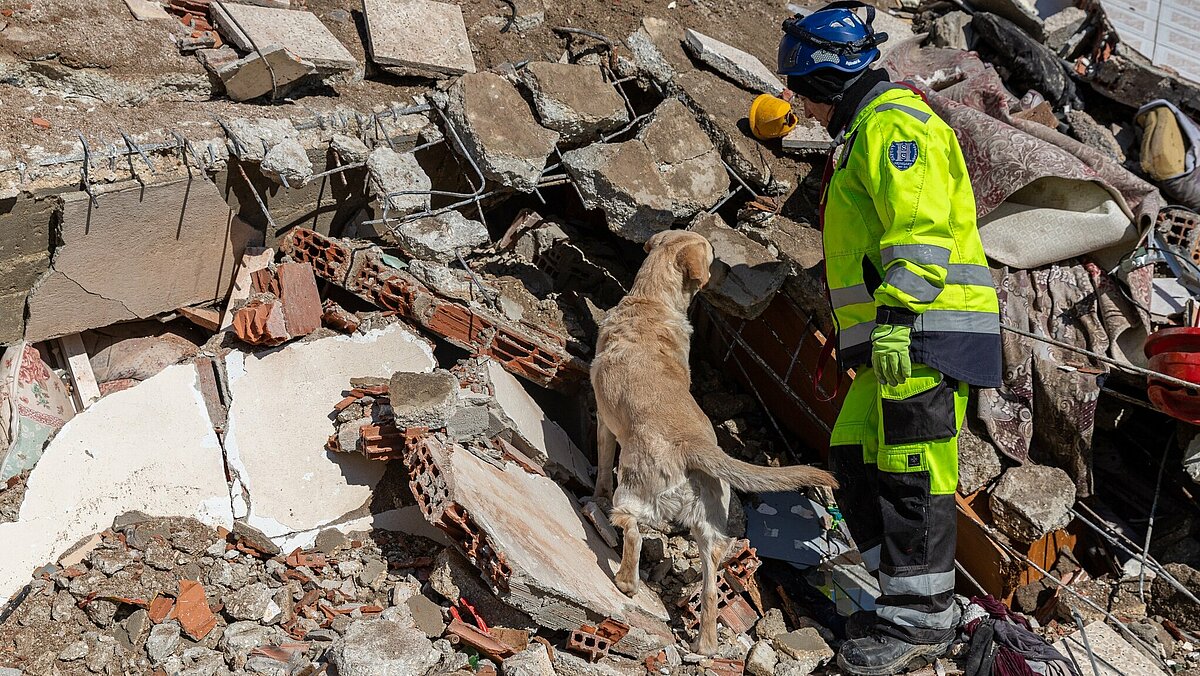 Search dogs on the ground in Türkiye
In the early hours of 6 February, a 7.8 magnitude earthquake caused catastrophic damage in south-eastern Türkiye and parts of Syria. The tremors caused numerous buildings in several cities to collapse, burying countless people in the rubble.
Only a few hours after the disaster, the first search and rescue dog teams set off for Türkiye. More search units from all over the world followed daily. Almost one hundred search and rescue dogs from our member organisations travelled with their handlers to the earthquake region. The teams spent day and night searching the ruins for survivors. They were exposed to many dangers, from broken glass to sharp objects, collapsing walls to strong aftershocks.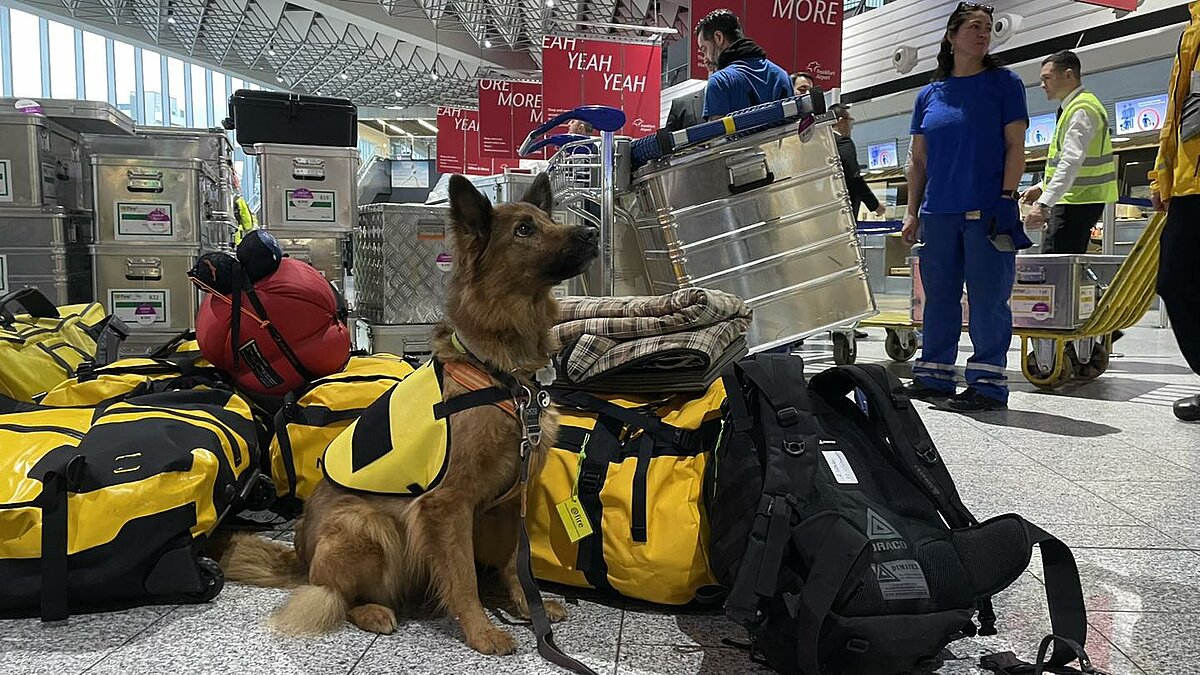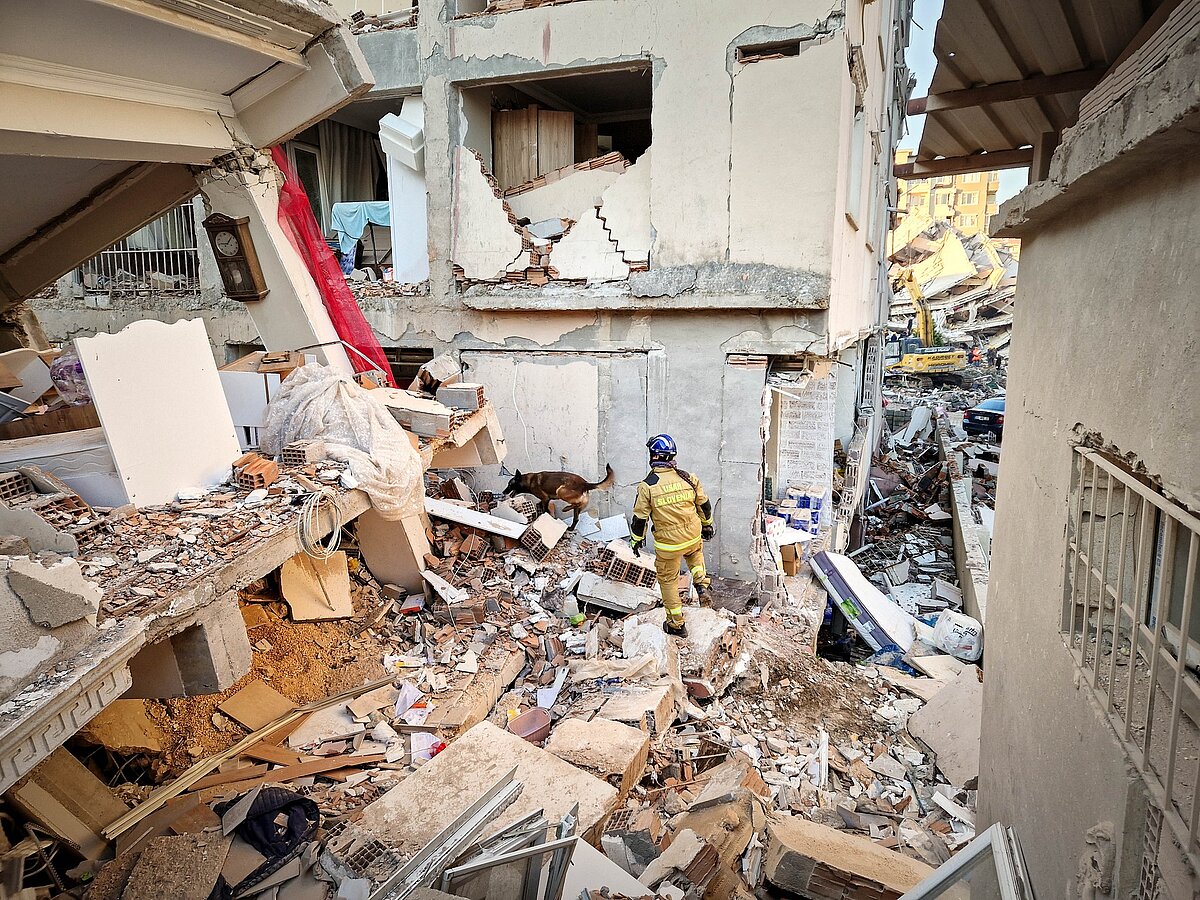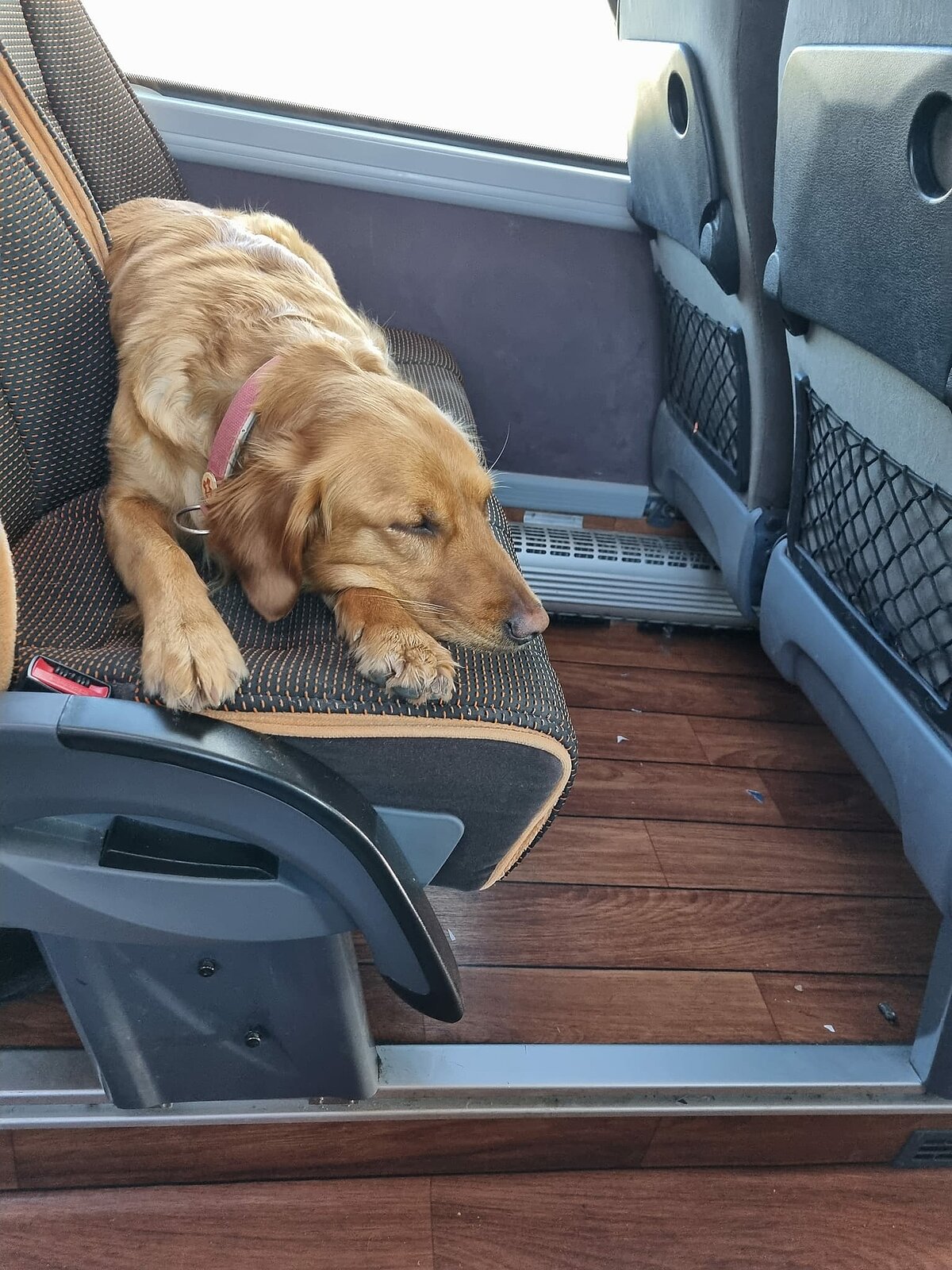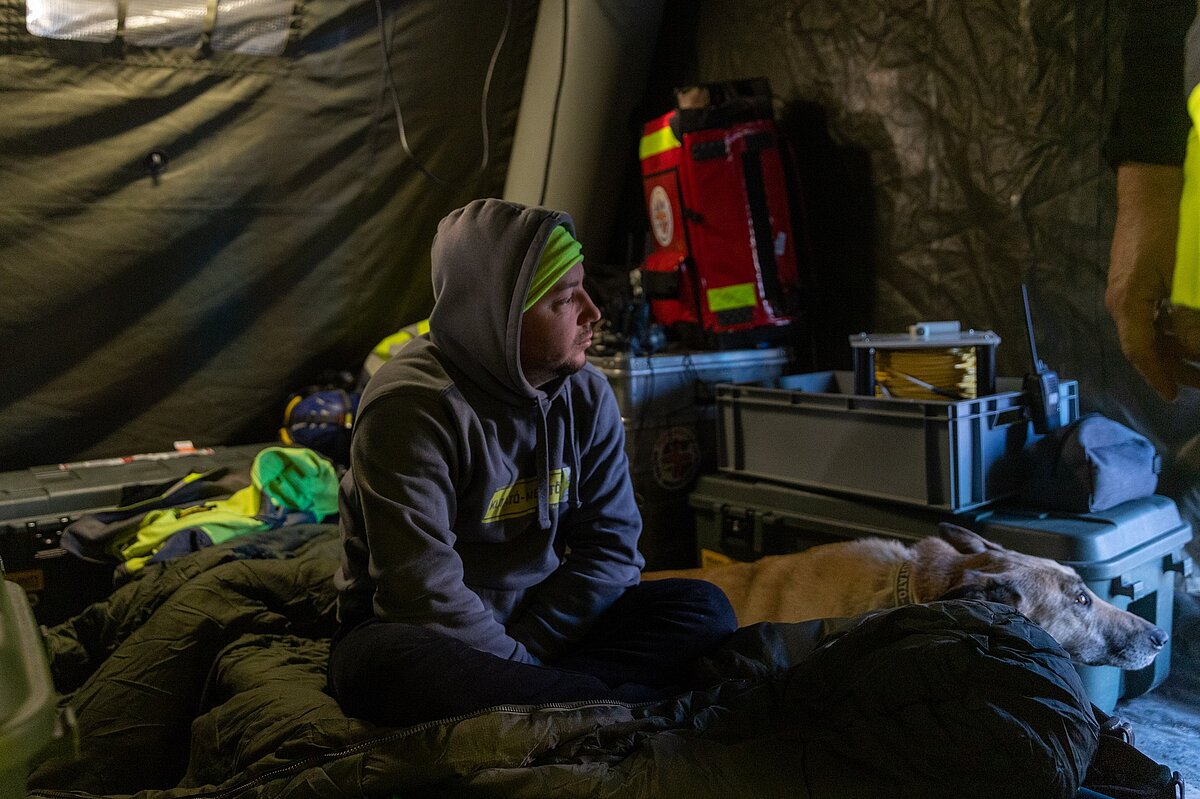 Some of the dogs suffered injuries to their paws and legs. For some, this meant the end of the mission, while others were able to continue after being treated by their handlers or veterinarians who had travelled with them. The courageous heroes tirelessly searched for victims among the huge piles of rubble, braving the freezing cold.
Whenever a dog indicated a find, more dogs were sent to confirm the alert. Once absolutely certain, the search dog teams handed over the site to the rescue forces responsible for the recovery.
Our dogs have shown that, against all odds, they are capable of detecting human scent and locating survivors.
Roman Starman, IRO mission-certified dog handler of the Slovenian USAR Team
The day-long search work was not only physically but mentally demanding for the rescue workers. The race against time in the search for buried victims, the desperation of the people, the chaos and destruction – all this is also stressful for the helpers. The members of the national search units strengthened themselves on site with talks, and in the breaks they ensured that the dogs were kept fit and mentally ready for the searches.
Before they are ready for deployment, search and rescue dog teams undergo comprehensive training and are prepared in the best possible way for the demands of a mission. Nevertheless, in real operations the teams are confronted with new situations.
It makes us proud that both the dogs and the handlers mastered the challenges of this demanding mission. We would like to thank all the teams and are happy that all of them returned home safely.
Search and rescue dogs regularly save lives not only in international disasters, but also in emergencies in their home countries. Do you want to support them in their next mission? Donate now.
USAR = Urban Search and Rescue