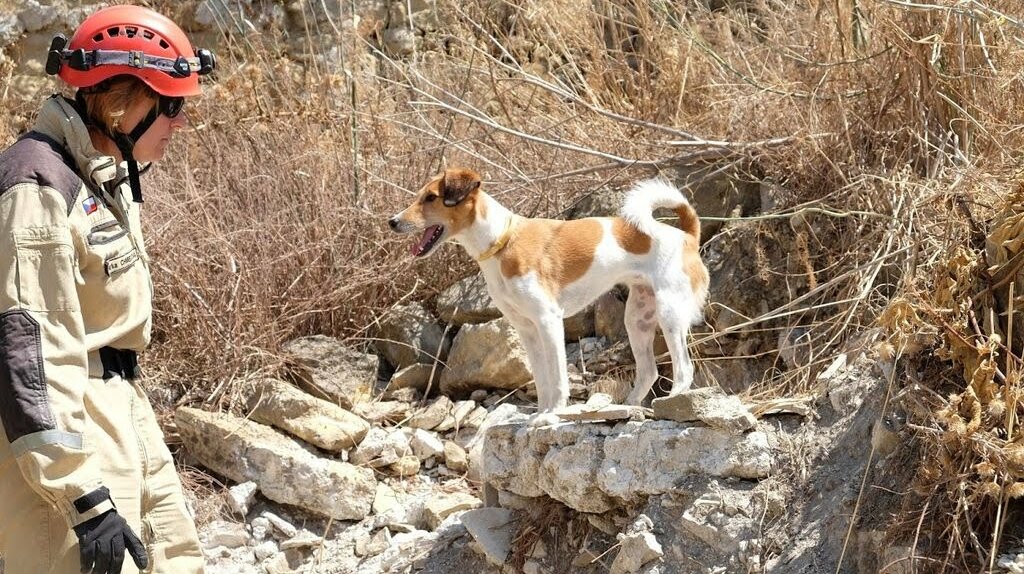 From foster dog to search and rescue dog
Whirlwind Paxi has found her match
Mongrel dog Paxi completed her first international mission a few weeks ago. Together with search and rescue dog handler Šárka Chmelová, she supported the search for survivors as part of the Czech USAR (Urban Search and Rescue) team after the earthquake in Türkiye.
In her first months of life, Paxi grew up in a foster home. The family not only offered her a safe place to stay, but saved her life. Everyone knew that Paxi was special and needed someone special. Fortunately, she found that person in Šárka, an experienced search and rescue dog handler, who not only saw her loving nature, but also recognised her potential.

When Šárka brought the seven-month-old Paxi into her home, she began training her as a search and rescue dog in small, playful steps. The bright and lively dog enjoyed the work straight away. However, sometimes the young terrier-mix lady was also a little stubborn. But Šárka was able to handle it well and they became an inseparable team.
For several years, the two trained tirelessly to make Paxi fit for the job as a rubble search dog. In the training as well as in the mission readiness test, the little dog proved that she is top qualified for the task. Courageous and agile, she moves on unsafe ground, enters gaps and overcomes all obstacles in her search for buried victims. She remains undeterred by loud noises, unpleasant smells or other distractions. Despite her headstrong nature, she has also learned to let Šárka guide her from afar.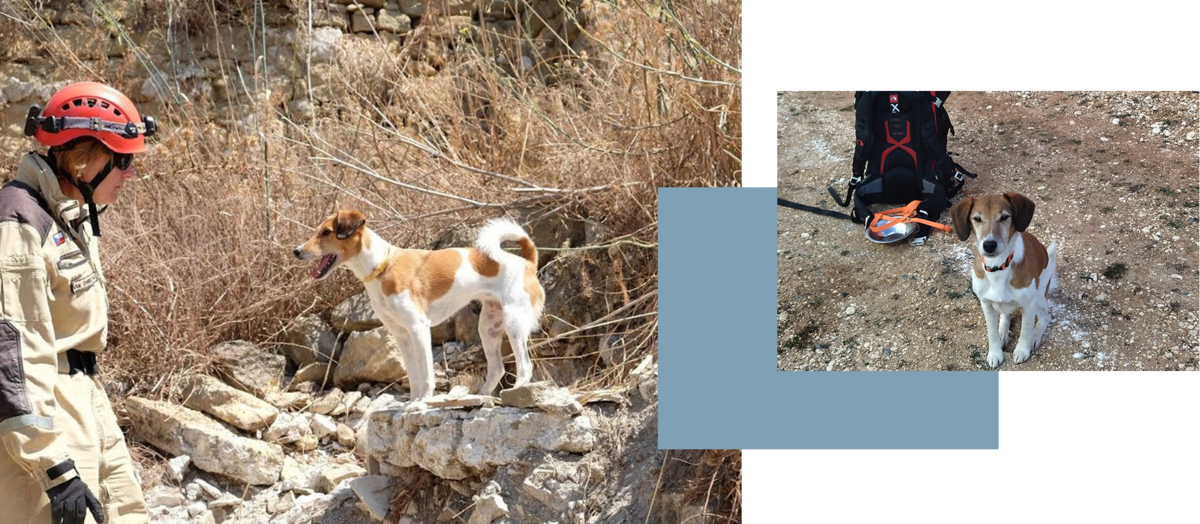 When the massive earthquake in the Syrian-Turkish border region occurred in early February and the alert came to travel to Türkiye as part of the Czech USAR unit to support the search efforts there, Šárka knew she and Paxi were ready to help. They pushed themselves to their limits in the mission that lasted several days. Paxi and her four-legged companions searched for survivors in family homes and apartment blocks as big as a football field. Not without success: they were able to locate several people buried under metres of rubble and save their lives.
Paxi's story shows that it is possible to achieve great things, no matter how bumpy the start in life may have been. If you want to support a dog in its training to become a lifesaver, donate now.